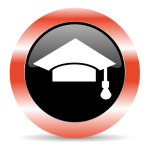 EDUCATION
Fawns tips and tricks…
Spring and summer can feel like it cannot come soon enough when reflecting on winters such as the one we had this year. However, regardless of the winter that we have it does come!
Fawning season is, in my mind, the most crucial time on any farm in our industry. The beginning stages of life in our deer are really the building blocks to a successful and profitable future. Here are some of the things that have made a difference here at my farm, which may help yours.
Pen preparation and clean up from winter- This would include mending fences, picking up fallen branches and trees from the winter snow and ice accumulation. Also working your soil, whether that be turning it over or even running an air-rater to break up just the top layer of soil. Always remember that air, sunlight, and time are the best disinfectants. An application of lime really never hurts either.
Worming and vaccinating your pregnant females- I have found that by worming prior to fawns arriving has decreased the incidence of parasites throughout the summer months. The implementation of a vaccination program has been the single biggest success for me here as far as mortality and morbidity rates are concerned.
Fawn protocol-There is 1000 different protocols that people do that are successful. Here is mine. 1cc of Pneu-Vac, 6cc of Bovi-Serum, an application of C&E Fawn paste and repeat at day 14. If you need to give supplemental vitamins this is a great time to administer them as well.
Limit the number of deer on pasture- This component may be one of the most over looked factors in happy and healthy Cervids. Each farm and its environment are different but one thing is for sure, the fewer deer you have in each pasture the fewer problems you will have. My magic number for adult does is 4-6 deer per acre.
Doe conditioning- This was a difficult winter for many and I did notice for the first time in many years that my adult does lost about 10-15% on average of their body weight from fall until mid April. With this said, look at your animals and make a decision whether you need to add a feed conditioner of some kind to prep them for when the fawns come.
These few points have really helped the ease of fawning for me here in Northern Pa. I do hope that you too are able to enjoy the blessings that these wonderful creatures give us as much as I do.
Josh Newton, Cervid Solutions