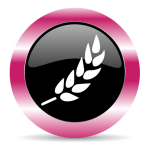 Cervid Nutrition
Mr. Shane Horrocks, M.S. Wildlife Nutrition, Texas A&M contributes to our Cervid Library. You will find detailed and informative articles analyzing all aspects of cervid livestock nutrition.
Shane Horrocks Bio:
Shane Horrocks was raised on his family's hunting/breeding ranch in Junction, Texas. As a youth, he possessed an avid interest in wildlife and conservation, and was involved in animal trapping, guiding hunts, and managing the family's whitetail deer and exotic breeding operation consisting of greater than 25 combined animal species on 650 acres of land.
Shane received his Baccalaureate of Science in Biology in May of 2004 from Tarleton State University and in December of 2006 earned his Master of Science degree in Nutrition from Texas A&M University. As a graduate student, he spent two years at the United States Department of Agriculture Food & Feed Safety Research Unit, researching methods to reduce pathogenic bacteria in ruminant animals.
Upon receiving his master's degree, Shane began expanding and improving his family's whitetail and exotic feed business to develop what is now MaxRax® Wildlife Nutrition Inc., a company specializing in segmented feeding programs for whitetail and exotic deer breeding operations across the nation. In 2010, Shane created Horrocks Enterprises, LLC and began a partnered affiliation with C&E AgriProducts that hosts its own branch of wildlife products known in the whitetail breeding industry as C&E Wildlife Products. This company is dedicated to the development of beneficial bacteria (probiotics) to help reduce pathogenic bacterial growth in the digestive tract of whitetail deer. As of 2020, this company has been awarded and is managed by another party yet continues to provide probiotic products solely to the whitetail deer species.
Shane is married to his wife, Jennifer, and currently lives along the Texas coast being a full-time Texas Game Warden. Though his focus may be with duties of the Texas Parks and Wildlife Department, MaxRax® Wildlife Nutrition Inc.'s legacy remains active with Shane's consulting and providing detailed analyses for specialized feed formulations to feed mills and private whitetail, elk, and exotic breeding facilities across the United States. His family, including his daughters Ava, Hailey, and Callie, thoroughly enjoy what the coastal bend has to offer and create memories in and around the salt water. He is an active member of the North American Elk Breeders Association, Deer Breeders Corp., Exotic Wildlife Association, as well as the Association of Former Students of Texas A&M, the Coastal Conservation Association, and various industry alliances where he attends events that support these their causes.