Show Sponsor- The Whitetail Guide- for all our advertising needs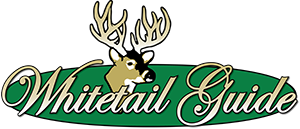 Main Topic-
What is NADEFA?
Research and promotion of the industry
Shawn has since joined Facebook! Follow NADEFA on Facebook
Regulations cover from TB/Bruc. To CWD
Is our government dysfunctional?
The CWD push— How live testing started- just two years ago in our captive animals
The live test is ready to roll—just not approved
Blood test is not an option today
Rectal Biopsy—is ready
How do we use these tests to move our industry forward?
Opening closed boarder states through testing
Test out of quarantine
Can we open new States to expand commerce?
CWD is pushed through the media
Wind Cave National Park— What a story, talk about moving CWD across the landscape
CWD is not effecting population
LETS TAKE A BREAK AND CHECK OUT IN THE NEWS BROUGHT TO YOU BY 5 STAR GENETICS
EHD and Blue tongue and so much more
Stop by the Cervid Solutions booth at the NADEFA conference and say hello!
Podcast: Play in new window | Download (32.7MB)
Subscribe: RSS