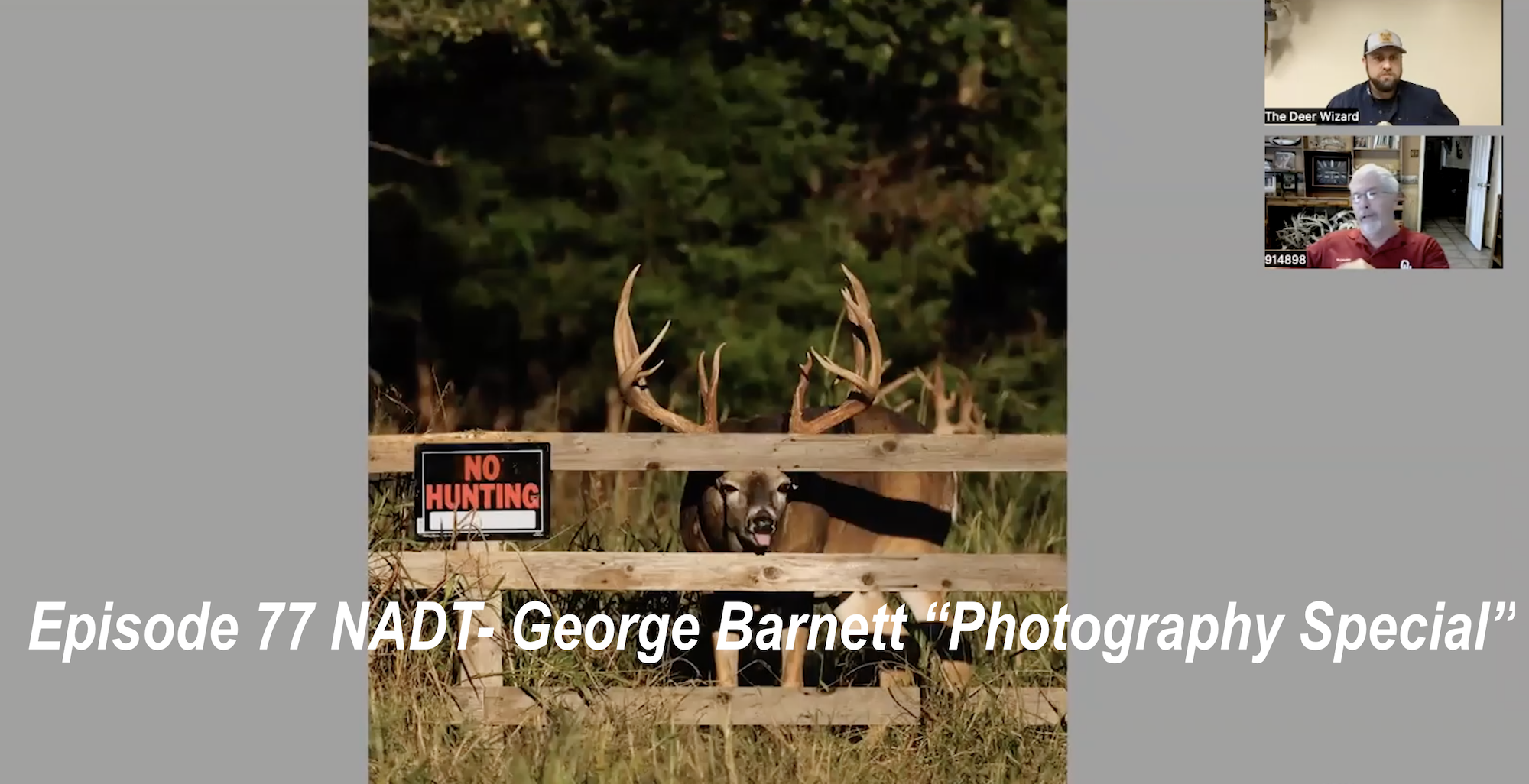 If you're new welcome, if not, welcome back!
Enjoy the show and remember to follow us on our other platforms
Subscribe to the podcast-
We are on Apple, Google, Amazon, Spotify and more.
http://www.cervidsolutions.com/catego…
Instagram- https://www.instagram.com/cervid_solu…
Facebook- https://www.facebook.com/cervidsolutions
https://www.facebook.com/groups/71678…
On Episode 77 of North American Deer Talk, George Barnett chats with The Deer Wizard about all things Photography.
George has more than 700 featured magazines, books, catalogs, calendars covers and with 1000's more pictures used in various publications.
-Early childhood, The story before the 35mm
-First Big Buck story- 1986-1988 Public Land (Not Hunting area) —
"Mr. Big on the Wheat Field" The first legendary photo- A Buckmaster's feature!
-The birth of a career- 1989 "Oscar"
-"Outdoor Photography Studio" What is this and how the heck did you create this?
How does this relate to Deer Farming and Ranching?
 Pro-Tips from the master
-Advertising/Marketing requires pro gear (Know your equipment) How portrait mode on an iPhone works. (The Blurred background)
-Focus- The key to capturing a perfect photo- The eye is the reference point
-Always shoot up! Augmenting and perspective (the rule of 10-20% angle)
-Why lighting can create epic photos- When to take great pics? The magic hour…
-Angle towards positioning with vertical camera positioning.
Georgebarnettphoto.com
Show Sponsor-
C&E Wildlife products- http://www.cewildlife.com/
Cervid Solutions- http://www.cervidsolutions.com/
CWDbreeding.com https://www.cwdbreeding.com/
#deerfarm #deerfarming #whitetail #deer #antlers #pdfa #cwd #elk #elkfarm
Podcast: Play in new window | Download (70.7MB)
Subscribe: RSS