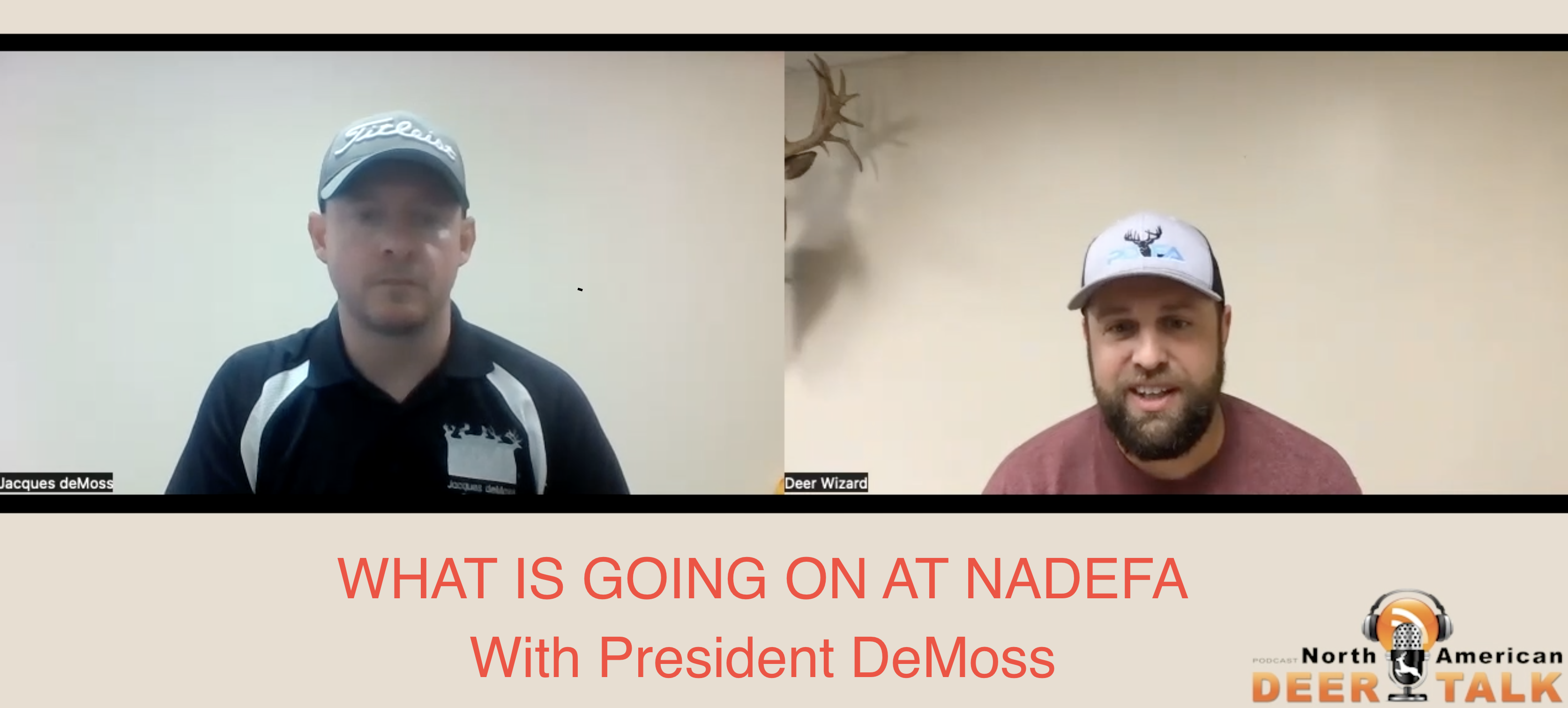 If you're new welcome, if not, welcome back!
We welcome President of NADEFA, Jacques deMoss to the show to discuss this groups work over the past year. The North American Deer & Elk Farmers Association is a Non-Profit dedicated to the support, education and promotion of Cervid farming and ranching in North American. Some highlighted areas from the discussion.
Annual Conference recap-
-Presentations on CWD from Dr. Greenlee and Cassman from Ames, and Dr. Chris Seabury, Texas A&M
-Fundraising
-New Deer Farmers Seminar
-New Board members
– Areas that need work?
Communication and member engagement
-Washington DC trip and lobbying efforts and more
For more info about NADEFA check the website https://nadefa.org/
Show Sponsors- C&E Wildlife Products- http://www.cewildlife.com/
Cervid Solutions- http://www.cervidsolutions.com/
Podcast: Play in new window | Download (27.8MB)
Subscribe: RSS