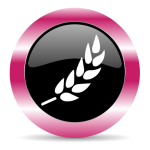 Cervid Nutrition
Mr. Shane Horrocks, MS Wildlife Nutrition, Texas A&M contributes regularly to our Cervid Library. You will find detailed and informative articles analyzing all aspects of Cervid livestock nutrition.
Shane Horrocks Bio:
Shane Horrocks was raised in Junction, Texas on his family's hunting/breeding ranch. As a youth, he possessed an avid interest in wildlife and conservation, and was involved in animal trapping, guiding hunts, and managing the family's Whitetail deer and exotic breeding operation consisting of greater than 25 combined animal species on 650 acres of land.
Shane received a Bachelor's degree in biomedical science in May of 2004 and a Master's degree in animal nutrition from Texas A&M University in December of 2006. As a graduate student, he spent two years at the United States Department of Agriculture Food & Feed Safety Research Unit, researching methods to reduce pathogenic bacteria in ruminant animals.
Upon graduating with his Master's degree, Shane began expanding and improving on his family's Whitetail and Exotic feed business to develop what is now MaxRax® Wildlife Nutrition, a company specializing in segmented feeding programs for whitetail and exotic deer breeding operations across the nation. In 2010, Shane started C&E Wildlife Products, LLC, a company dedicated to the development of beneficial bacteria (probiotics) to help reduce pathogenic bacterial growth in the digestive tract of Whitetail deer.
Shane currently lives in College Station, Texas with his wife, Sadie and two daughters, Ava and Hailey. The couple enjoys hunting, backpacking, and fishing, and being active in Central Baptist Church of Bryan, Texas.